Dierks Bentley Plans Late Night Album Release Show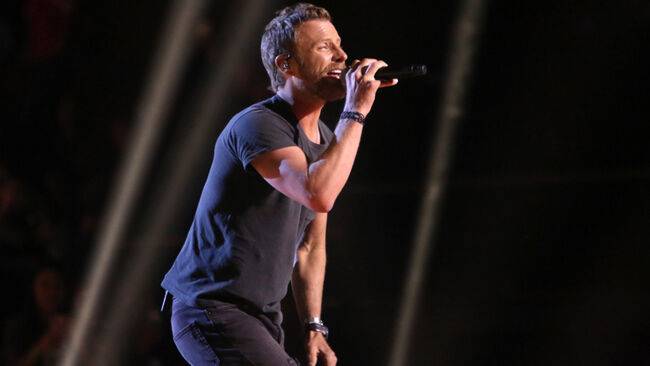 On the eve of the release of his ninth studio album, Dierks Bentley will perform a late night album release show on Thursday, June 7th at Nashville's iconic Ryman Auditorium with all money raised from ticket sales going to the Opry Trust Fund.
In a rare one-night-only event, Bentley will perform all thirteen tracks from The Mountain. Bentley's 2018 tour opener LANCO will also join the lineup. Pre-sale tickets are available today (May 15th) with a public on sale set for this Friday (May 18th) beginning at 10a CT.
"This album started as the smallest seed of an idea," said Bentley. "It was inspired by where I am in my life right now, but also by the people I meet out on the road who triumph over hardship every day. We all share this underlying sense of gratitude and hope, which really became the base of The Mountain, so I wanted to introduce it as a whole story for the first time with all the fans in town for CMA Music Fest. Doing it at the Ryman and to help out the Opry Trust Fund makes the night even more special."
The Ryman is the ideal room for sharing THE MOUNTAIN. Touted as a sonic mix of UP ON THE RIDGE's bluegrass soul and the modern-rock polish of BLACK, THE MOUNTAIN ranges in style from its rock essence to acoustic folk. Reaching a new creative high, Bentley co-wrote ten of the thirteen songs that are unified by themes of presence and positivity while feeling both rooted and expansive at the same time.
Photo: Getty Images