Kacey Musgraves Is Giving Kudos To Luke Bryan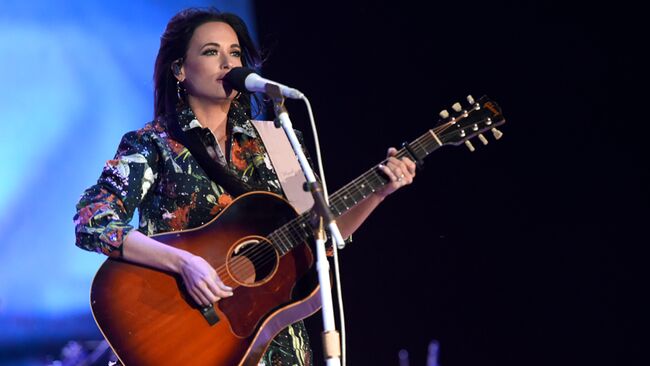 Kacey Musgraves is still following her arrow, and she hopes country music does, too.
While "High Horse" singer believes the genre has "still a long way to go" in terms of expressing support for the LGBTQ community, she does hear more representation on the radio, particularly in Luke Bryan's latest hit. "I'm super-grateful Luke Bryan can have a hit with 'Most People Are Good.' It's a small step," Kacey tells Hits Daily Double of the song, which features the lyric "I believe you love who you love/Ain't nothing you should ever be ashamed of."
Kacey, whose 2013's "Follow Your Arrow" also referenced the LGBTQ community, recently wrapped a tour with pop superstar Harry Styles, whom she calls "a beacon to all kinds." "Tons and tons of LGBTQ people, older people, kids. It's a very accepting environment, which makes me happy," she says of the Live On Tour.
Kacey recently announced the North American leg of her own Oh, What a World: Tour, which goes on sale to the general public Friday (July 20).
Photo: Getty Images